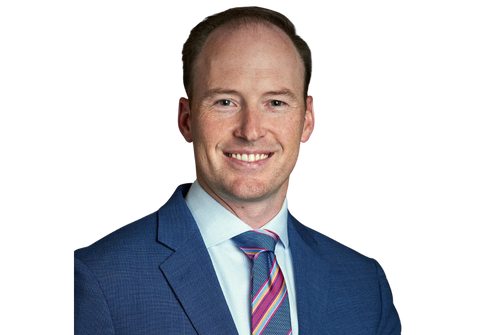 Dr. Jimmy White, MD
Chief Medical Director
Dr. Jimmy White was born and raised in Lafayette, Louisiana. He attended Our Lady of Fatima School, followed by St. Thomas More High School. He then attended the University of Louisiana at Lafayette and was a member of the Ragin' Cajuns Baseball team. He graduated from UL with Summa Cum Laude Honors and finished at the top of his class.
Thereafter, he pursued his medical studies at LSU Medical School in New Orleans. Notably, he was his medical school class president, inducted into the AOA Honor Medical Society, and awarded the Sidney S. Guyol & Jay G. Chetta Endowment Scholarship for high scholastic record and high moral and ethical standards. In addition, during graduation he received the School of Medicine's Dean's Award, the George Karam AOA Excellence in Teaching Award, and the George Lyon's Excellence in Otolaryngology Award.
After graduation from medical school, he matched into the Department of Otorhinolaryngology – Head & Neck Surgery at The Mayo Clinic in Rochester, Minnesota. There he completed a 5-year residency under the mentorship of some of the most nationally and internationally renowned Otolaryngologists in their specialty.
As a fourth-year resident, he was selected by his peers as the Resident Representative to the department. During graduation, he was awarded the Chief Resident Teacher of the Year Award as voted on by his colleagues.
He currently practices ear, nose, throat, and head and neck surgery at Camellia ENT in Lafayette, Louisiana. In his first year of practice, he was the first surgeon to perform a cochlear implant in Lafayette, and he was also the first surgeon to perform Transoral Robotic Surgery for tonsil and base of tongue cancers in Lafayette.
While he enjoys a diverse practice across the spectrum of general ENT, he has specific interests in head and neck cancer, parotid masses, transoral robotic surgery, cochlear implantation, and other otologic surgery.
Education
University of Louisiana at Lafayette
Bachelor of Science in Biology
LSU Health Sciences Center School of Medicine New Orleans
Medical Doctorate
Mayo Clinic in Rochester, MN
Residency in Otorhinolaryngology
Certifications
American Board of Otolaryngology
Head and Neck Surgery
Memberships
LSU Gratis Faculty Appointment in Otolaryngology, 2017 - Present
Lourdes Foundation Board Member, 2019 - Present
Alpha Omega Alpha Honor Medical Society, 2010 - Present
Louisiana State Medical Society
Sanara MedTech Inc. Surgical Advisory Board, 2019 - Present